'Make Your World Bigger'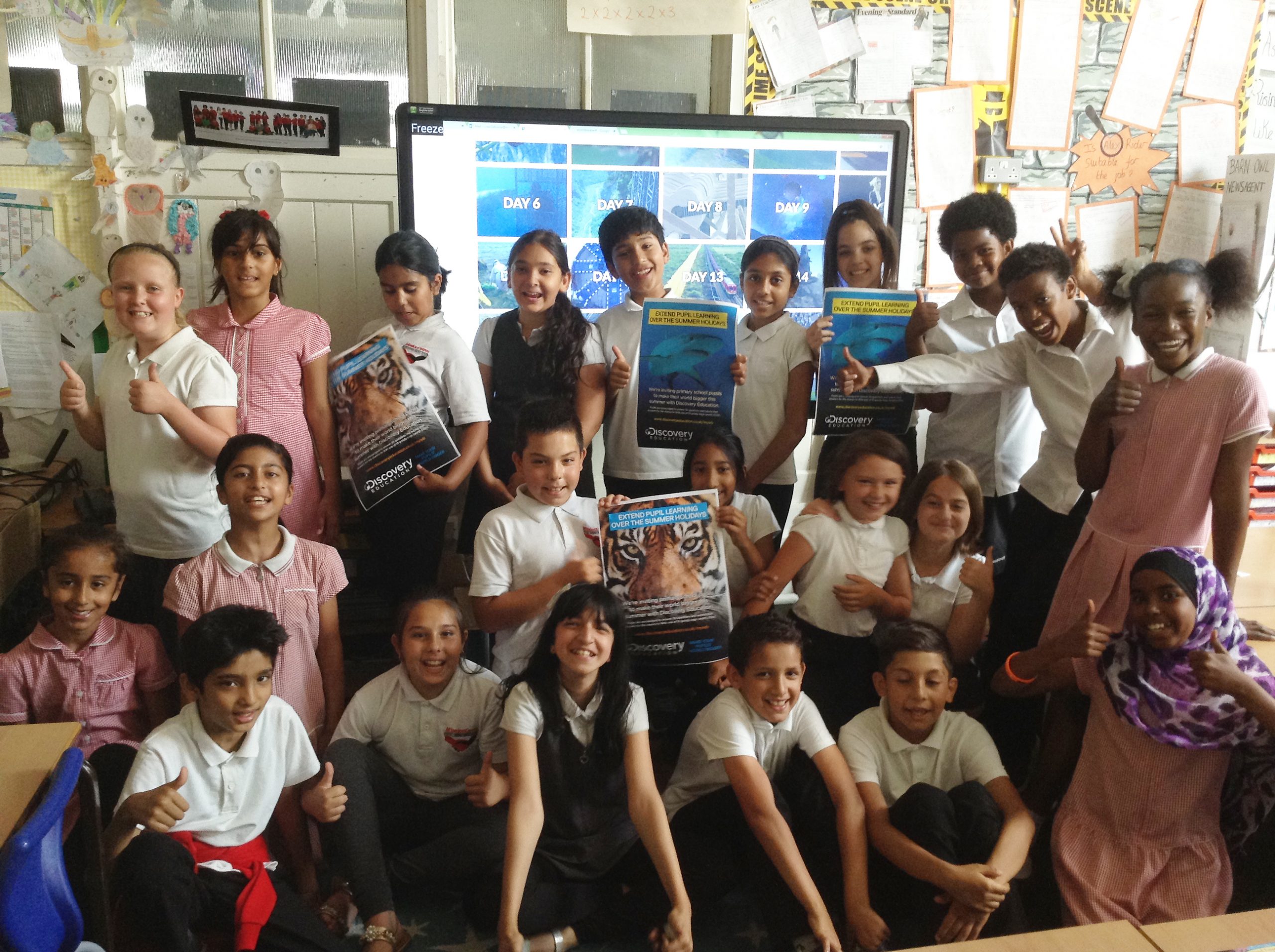 Primary school children across the UK are being encouraged to continue their love of learning during the summer holidays by entering an exciting digital challenge.

Launched by Discovery Education, 'Make Your World Bigger' is open to schools and families everywhere, extending children's summer learning while inspiring curiosity and adventure.
The 30-day digital challenge takes pupils on an amazing journey of film, by watching daily Discovery video clips and answering questions along the way. Exploring the limits of outer space, and visiting the far-flung corners of the world, children will travel from Austria to Australia,India to Italy, and learn about science, technology, the natural world and more. They'll also be signposted to summer activities away from their screens including art, cookery and outdoor fun.
Now in its third year, the popular annual challenge engages thousands of children each summer, preventing a dip in academic skills during the long break. Over 3000 UK pupils took part in 2017.
Ten Discovery Education goody bags packed with VR headsets, volcano making kits, butterfly gardens and more are on offer for the 2018 winners– and pupils can also win coding and professional development prizes for their school.
One of the schools taking part in the challenge is Mission Grove Primary School in East London. Teacher Lisa Osborne said:
"The challenge is a really great focus for children over the summer break. Parents I have spoken to have loved the idea too!" 
Parents can also register their children for Make Your World Bigger and gain home access to Discovery Education Espresso's digital learning service between July and September. The award-winning platform – which features content from Discovery Channel and Animal Planet – will help families to keep learning alivebeyond the classroom.
The Make Your World Bigger challenge is open to children aged 5 to 11 attending a UK based primary school. To take part visitdiscoveryeducation.co.uk/summer before the end of the summer holidays. Submit your 30 quiz answers before 10pm on 9th September for a chance to win!
Those taking part are encouraged to Tweet about how they've made their world bigger using the hashtag#MYWBquiz.
Related articles
Search thousands of Teaching Jobs