Kids aren't meant to sit still, they're made to play. The Müller Anniversary Games
Active Kids Do Better

Health

Sport

Wellbeing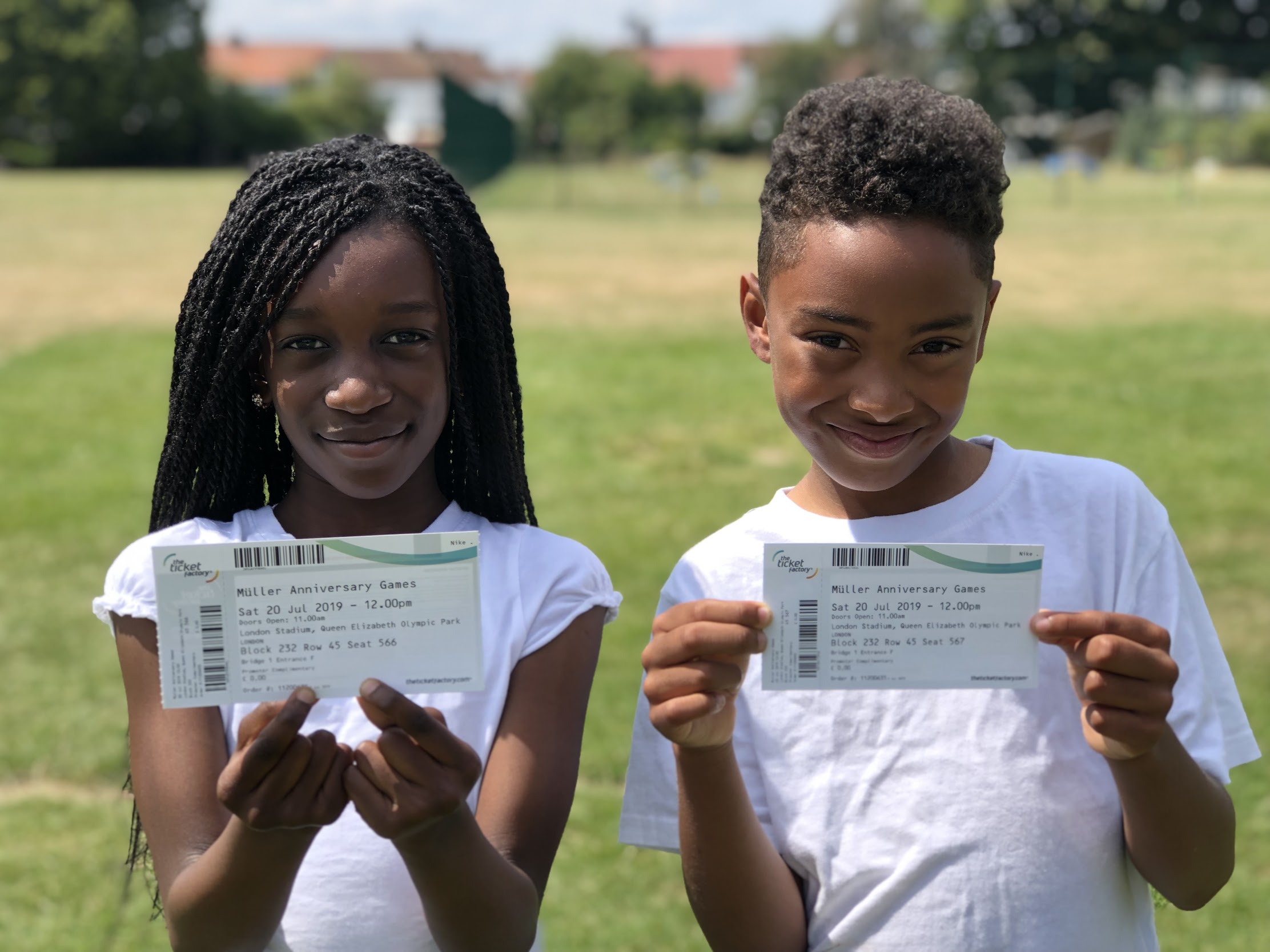 The Müller Anniversary Games will welcome some very special guests this weekend, as over 1,000 schoolkids, teachers and parents head to the London Stadium on Saturday 20th July.
20 primary schools received tickets to the world-leading athletics event in recognition of the progress they've made in getting active through play and sport this year. The invite was extended by British Athletics, in partnership with Nike and Discovery Education, as part of Active Kids Do Better – a nationwide programme which provides schools with free resources to get kids active throughout the day.
Launched in February 2018 by Nike and Discovery Education, Active Kids Do Betternow reaches thousands of teachers in hundreds of primary schools across the UK. With only one in five kids getting the recommended daily 30 minutes of physical activity throughout the school day, Active Kids Do Better gives busy teachers and parents simple tools, ideas and activities to make this goal achievable, such as short-burst classroom activities and games to motivate and energise children.  
The 20 schools invited to the Müller Anniversary Games have all taken part in the programme throughout this academic year, reaping the benefits of building an active school culture. From boosting wellbeing, to improving attainment and concentration, active pupils are healthier, happier and more engaged with learning.
Rebecca Smith, Year 6 teacher and PE Co-ordinator at Michael Faraday School in Southwark said:
"The children at Michael Faraday Primary School are thrilled to be invited to the Müller Anniversary Games. We know that the children will be inspired to see the athletes compete in the London Stadium! The Active Kids Do Better Programme is making a huge impact on our pupils. I cannot wait to hear all about their experiences when they come back to school!"
Christine Major, Director of Educational Partnerships at Discovery Education said:
"It's fantastic to celebrate the achievement of teachers and kids who have been involved with Nike and Discovery Education's Active Kids Do Better programme this year. We hope attending the Müller Anniversary Games gives the children even more inspiration to keep up the great work and get more active."
Dan Burrows, Senior Director, Social and Community Impact EMEA at Nike, said:
"Kids aren't meant to sit still, they're made to play. To help the next generation, we're investing in schools and partnering with expert organisations to make play and sport accessible to kids wherever they are, and in whatever way they want to move. And we're providing inspiration by connecting kids with sporting events like the Müller Anniversary Games."
Regular physical activity has been linked to improved physical health, improved mental wellbeing and academic attainment. Yet today's kids are part of the least active generation in history. Currently in the UK, only 23% of boys and 20% of girls get the recommended 30 minutes of moderate to vigorous physical activity each day.For many kids, school provides their only opportunity to be active.
The Active Kids Do Better programme offers free resources, games and activities to all UK primary schools. From short-burst classroom activities to outdoor games and play, the programme gives busy teachers everywhere fun and easy opportunities to get kids moving.
Related articles
Search thousands of Teaching Jobs