EUROPEAN WEEK OF SPORT: BRITISH ATHLETE VISITS LONDON SCHOOL TO REWARD ACTIVE TEACHERS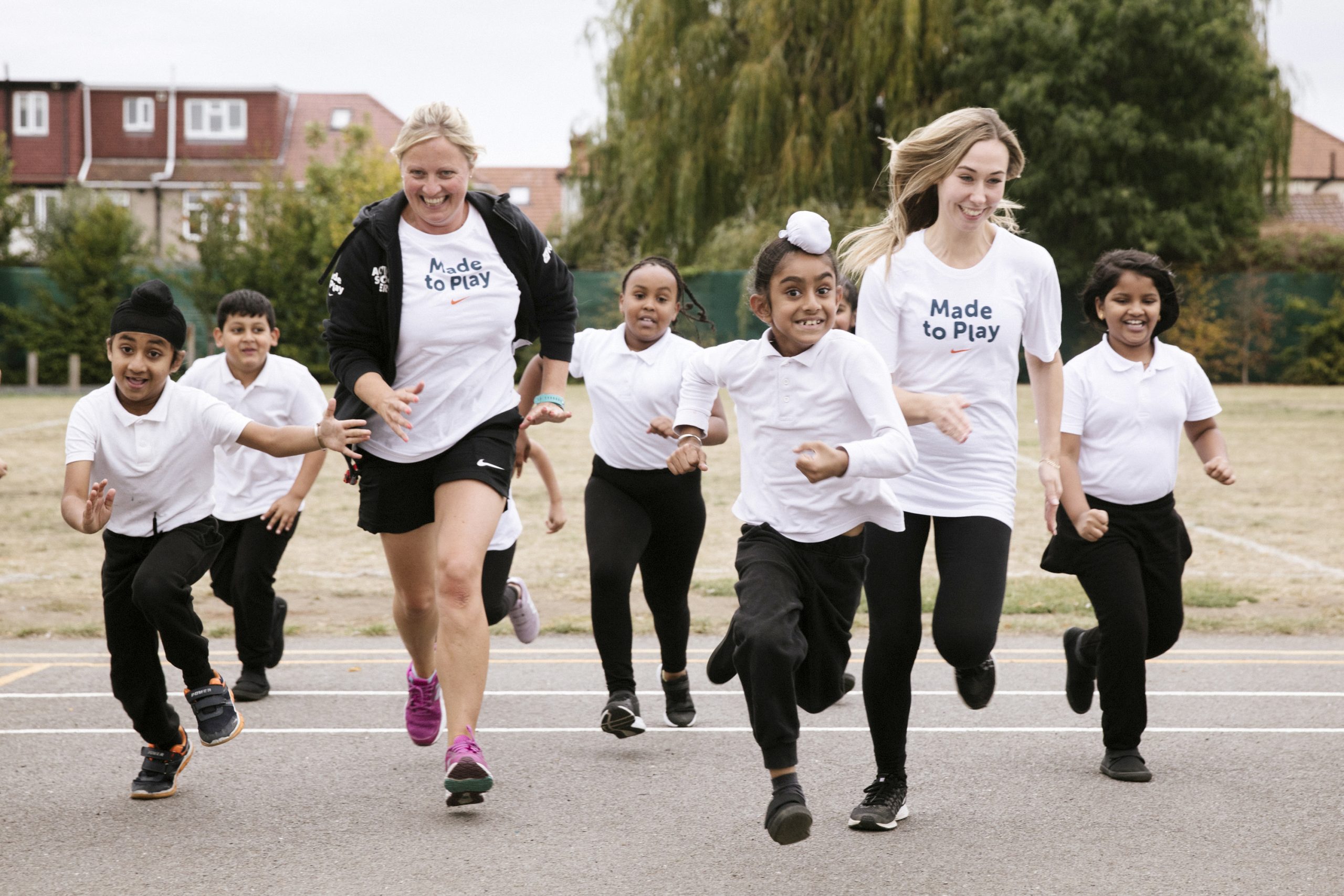 Teachers at a West London primary school received a special visit from aCommonwealth Games gold medallist yesterday, as a reward for being more active.
Athlete Bianca Williams, who won a gold medal in the 4 x 100m relay at the 2018 Gold Coast Commonwealth Games, visited Featherstone Primary School in Southall to congratulate staff for building an active school culture. The school has been working hard to increase kids' movement and play as part of Active Kids Do Better – a Nike and Discovery Education programme used by over 12,000 pupils across the UK.
Today in the UK, only one in five kids gets the recommended daily 30 minutes of physical activity throughout the school day. Active Kids Do Better helps schools to inject movement and play into every lesson, boosting concentration and attainment, as well as health.
Visiting the school at the start of European Week of Sport, Williams met teachers from other London schools who were at Featherstone for an Active Kids Do Betterworkshop. She also shared inspiring stories about her own active journey and spoke about the coaches who motivated her as a child.
Bianca Williams said:
"It was fantastic to visit Featherstone Primary School. The children clearly love being active and it was good to meet so many teachers who are committed to helping them. If we can inspire even more teachers to get kids moving, it would be amazing."
Featherstone Primary School also welcomed another special guest to the event: Stoke Newington teacher Innogen Fryer. Innogen was recently crowned London's first Active School Hero by Nike and ukactive and was presented with the award by Baroness Tanni Grey-Thompson in July. Sharing her expertise with the teachers gathered, Innogen was thrilled to meet Williams, who congratulated her on her success.
Laura Tiernan from Featherstone Primary School said:
"It was great to meet Bianca Williams and such a privilege to have a Commonwealth Games–winning medallist visit our school! We love being part of the Active Kids Do Better programme because it creates these opportunities and helps us to increase movement in a fun way. And we can see the benefits it delivers in terms of better focus and attainment."
Dan Burrows, Senior Director of Nike's Social & Community Impact, said:
"At Nike, we believe a coach is someone who helps inspire, motivate and encourage kids of all abilities to be active. A coach is critical in helping deliver a positive experience of sport and can be a trained volunteer, professional coach, PE teacher, or a parent. A good coach gives kids the freedom to play, creating safe spaces for kids to have fun and learn the fundamentals. Only one in three kids in Europe gets recommended levels of physical activity. This is a crisis, and having more good coaches is part of the solution."
Fewer than one in four young children in the UK get the recommended amount of exercise, which means millions of kids are missing out on the benefit of sport and play. Active kids are healthier, happier and show stronger academic performance.
The Active Kids Do Better programme offers free resources, games and activities to all UK primary schools, and teachers can sign up online at activekidsdobetter.co.uk.From short-burst classroom activities to outdoor games and play, the programme gives busy teachers everywhere fun and easy opportunities to get kids moving.
Active Kids Do Better also gives schools access to Marathon Kids, the nationwide running programme which encourages children to run laps with the goal of achieving four marathons over the course of a school year.
Find out more about Active School Heroes at www.activeschoolhero.com.
Related articles
Search thousands of Teaching Jobs